The same hubs chosen by Motocross champions now can be yours too!
Kite Parts motorcycle wheel hubs are ideal for those who demand the best from an after-market racing product and are the choice of the best teams in the Motocross world championship and US championships. Their performance satisfies both the most demanding rider and the amateur looking for a product with an excellent value for money ratio.
Hubs for Cross, Enduro, Motard, Adventure and Road motorcycles are available for most off-road models but also for minicross and for the most famous Cross, Enduro and Motard motorcycles - both for Japanese motorcycles (Honda, Yamaha, Kawasaki, Suzuki) and for European motorcycles (KTM, Husqvarna, Gas Gas and Beta).
Why choose Kite hubs
Produced entirely in Italy in our factories. Assembled with top-quality bearings such as Koyo and NSK (Elite hubs) or ISB (Sport hubs).
Kite Elite hubs are the top notch for maximum lightness, reliability, performance and strength.
Kite Sport hubs are the perfect compromise for those looking for quality at a reasonable cost.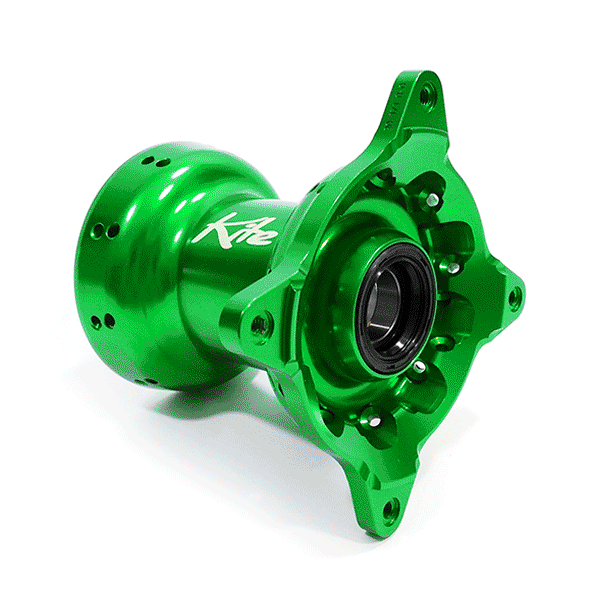 MOZZI ELITE
Chosen by the best motocross and supercross teams in the world
Made of 6082 T6 aircraft-grade aluminium alloy
Completely machined from billet CNC machining designed to achieve maximum weight reduction
Top-notch Koyo bearings: high durability, sizes available all over the world, Japanese quality
MOZZI SPORT
Kite Sport hubs are suitable for those who make off-road their lifestyle choice and want a set of quality hubs at an affordable price.
Quality at an affordable price 6082 T6 aircraft-grade aluminium alloy
Entirely machined from billet
Maximum resistance ISB bearings: high durability, sizes easily available all over the world