TRIPLE CLAMPS
Performance and design are the main features of Kite triple clamps for Cross, Enduro and Motard bikes. Computerized analysis with FEM (Finite Element Method) structural calculation programs makes it possible to optimize the stiffness and reduce the weight of the component. The side windows, in addition to giving a factory racing look to the bike, help lowering the weight.
Why choose Kite triple clamps
They are made of 6082 aircraft-grade alloy
The stems allow you to fix the handlebar in two different positions. They can be chosen in various heights to allow each rider to find the best riding position.
Stems are available for both Ø28.6mm oversize handlebars and Ø22mm. The handlebar can be mounted both with the anti-vibration cones and with the rigid fixing system.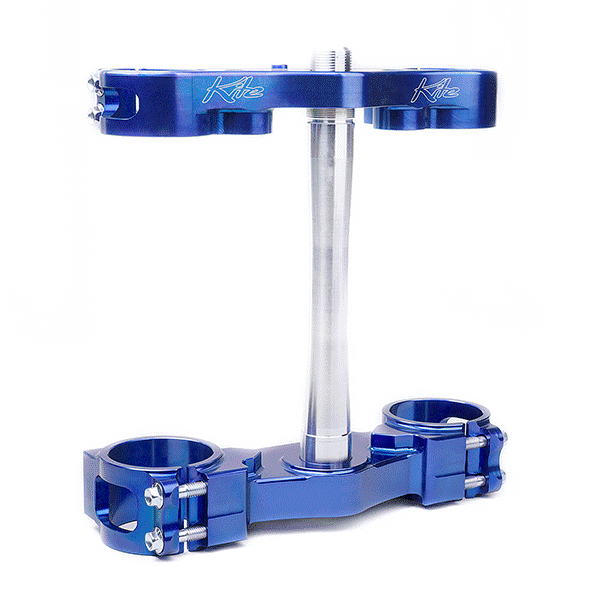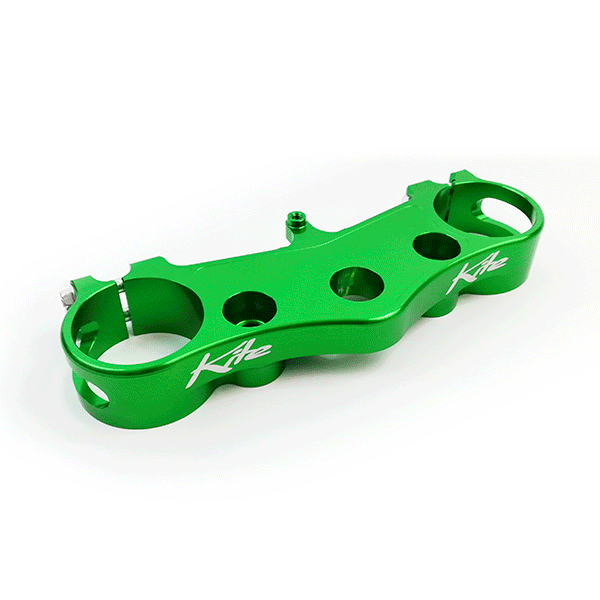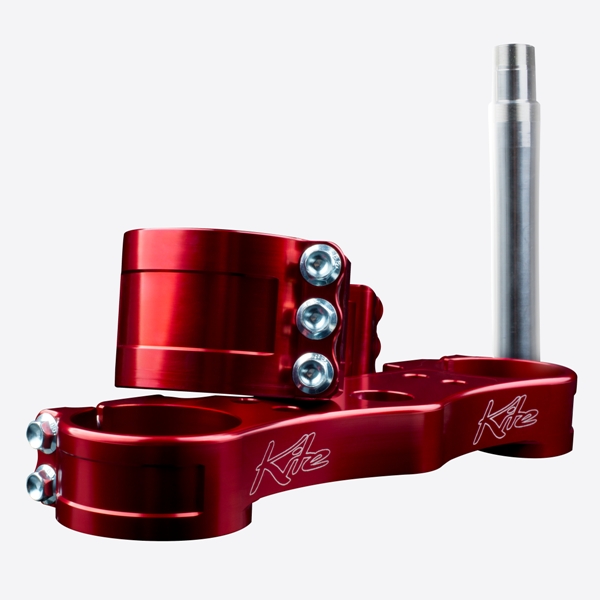 SM TRIPLE CLAMPS
Variable offset to adapt the bike to the characteristics of the track.
Designed for maximum lightness.
Improved precision of the steering thanks to the high quality of the CNC machining and the aeronautical alloy.
Possibility of assembling with rigid bar mounts in 3 different heights.
Unique design.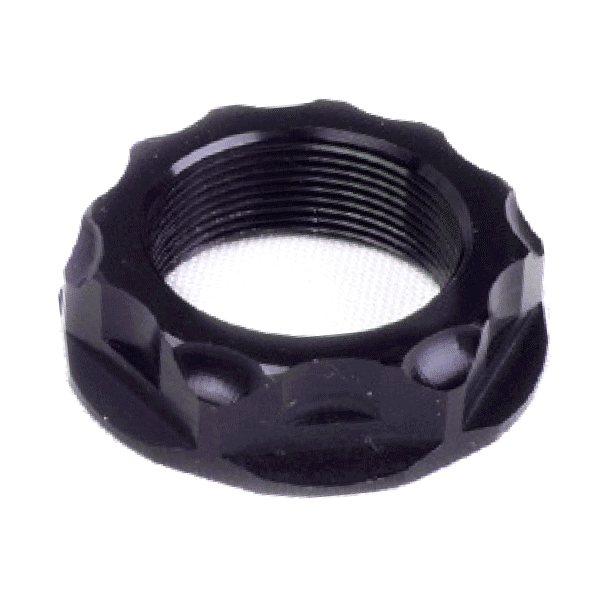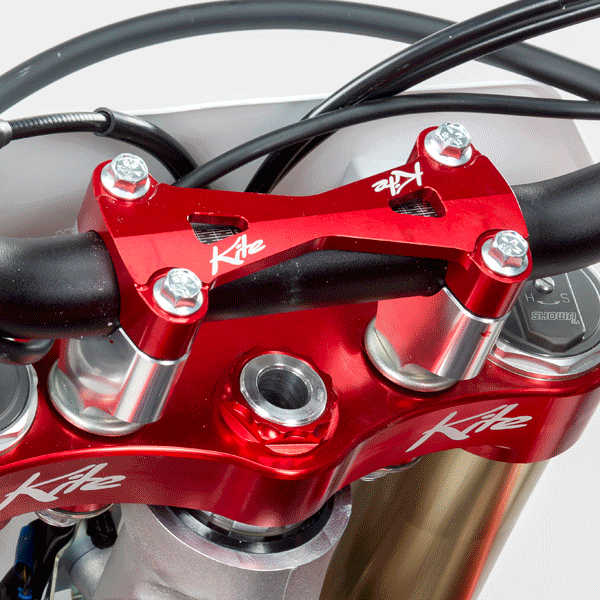 UPPER HANDLEBAR CLAMPS FOR KITE TRIPLE CLAMPS (ONE-PIECE) & LOWER CLAMPS
This one-piece upper handlebar clamp serves to increase the bar mounts stiffness and improve riding precision.
They are designed to be assembled with Kite bar mounts and mounted on Kite MX-EN and SM triple clamps. Minicross triple clamps require the two-piece version.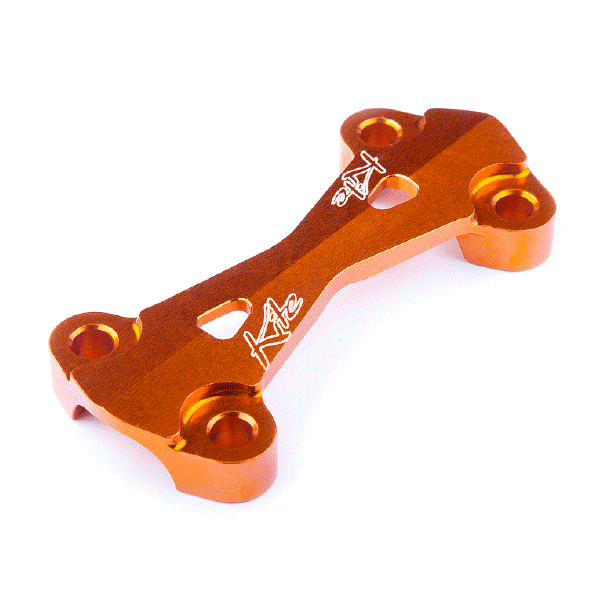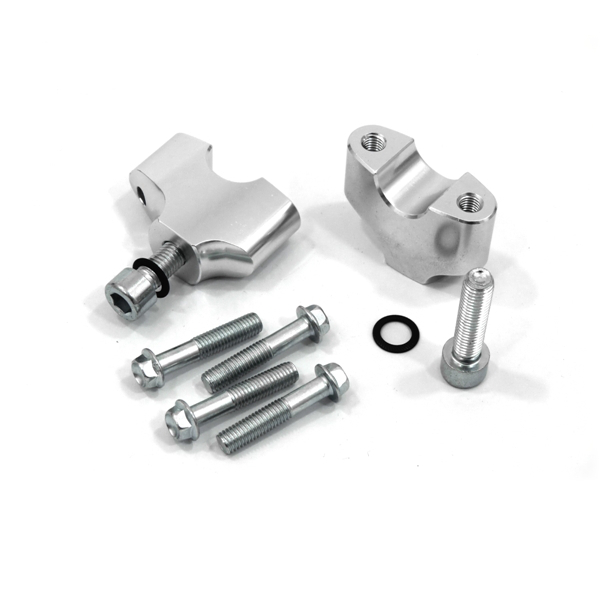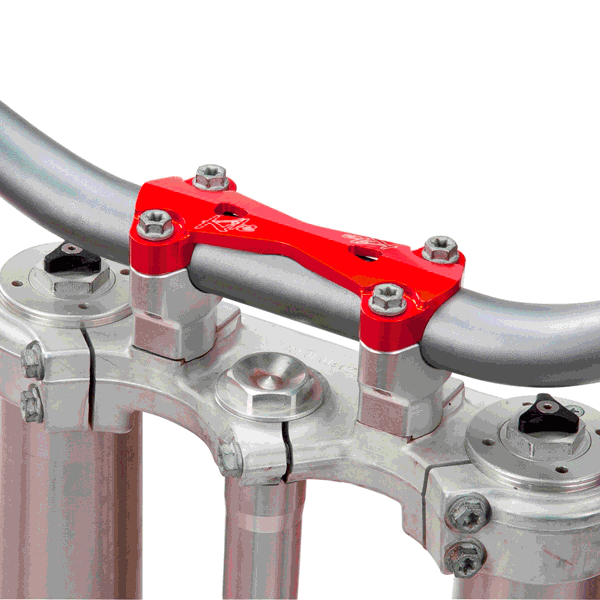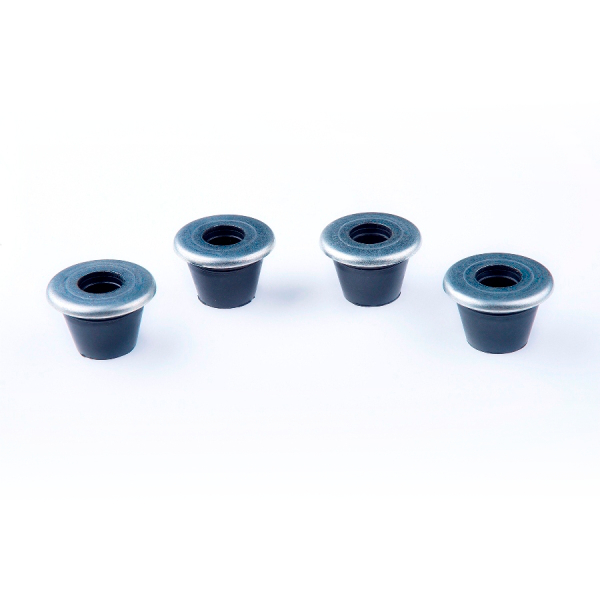 RUBBER ANTI-VIBRATION CONES
Kite rubber anti-vibration cones for MX-EN triple clamps are ideal for those looking for greater comfort while riding: with their rubber structure, they decrease vibrations on the handlebar, thus reducing arm fatigue, and cushion part of the impact, preventing the handlebar or stem pins from twisting during falls.