Kite means expertise and a guarantee of success
The ideal partner for your big wins!
Where does Kite's quality come from?
Kite's specialized skills constitute a solid technical foundation, which we built upon through years of experience in the field: this is where our ability to develop and produce such highly performing products comes from.
It all begins in the R&D department, where we design innovative products and choose the best-performing materials, combining technical skills and functionality with our typically Italian passion for elegant, aesthetically pleasant designs.
Design with latest-generation technologies
In Kite's R&D department, our engineers employ innovative design and structural analysis softwares and avant-garde prototyping technologies:
CAD (Computer Aided Design) technologies to develop 2D and 3D designs;
CAE (Computer Aided Engineering) / FEM (Finite Element Method) simulation softwares, which allow for structural, cinematic, fluid dynamics and thermal analysis on the products;
3D printing machines for prototyp.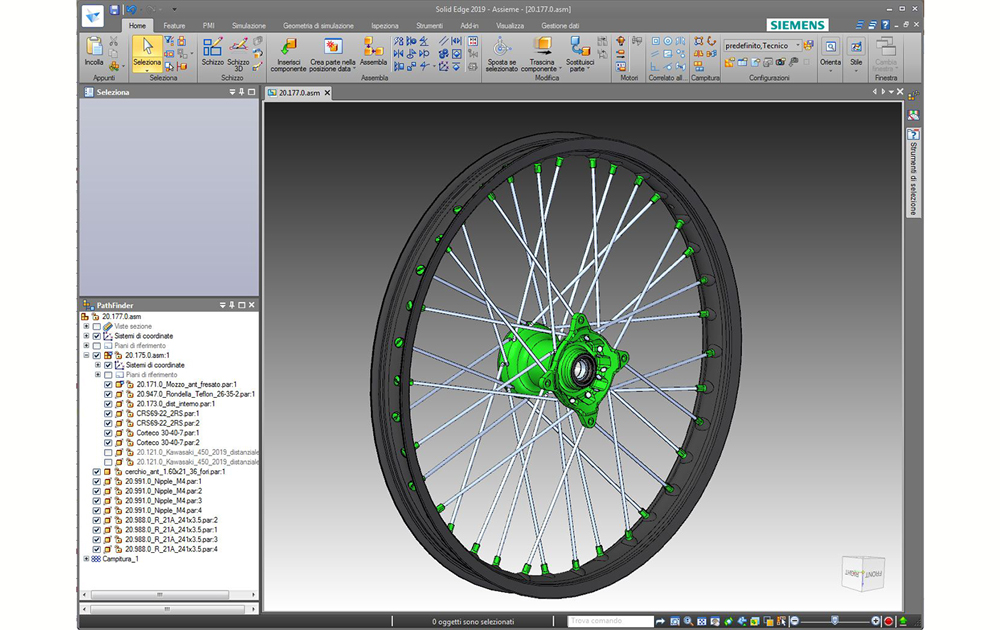 Thanks to such latest-generation tools we can optimize the shape of each different technical component, thus obtaining a product that is performing, resistant, light and reliable.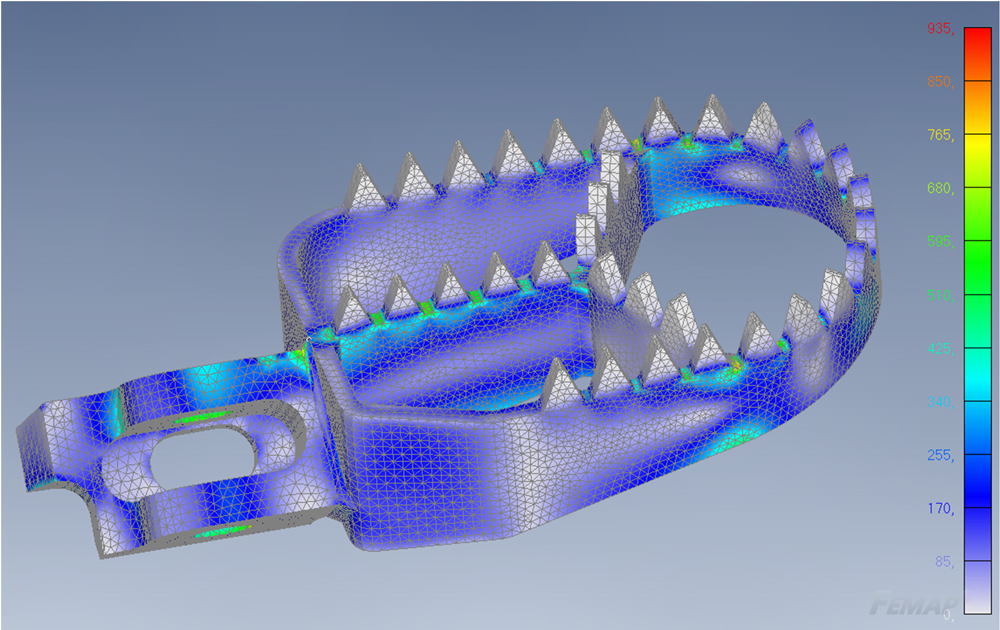 Our research and innovation activities are carried out through collaborations with some of the most renowned Italian universities as well, such as Politecnico di Milano's Mechanical Engineering Department, among others..
High-quality materials without compromise
Here at Kite, we know how the quality of materials is a key element to achieve top-level performance and results in the Motocross, Supercross, Enduro, Supermotard e Adventure world.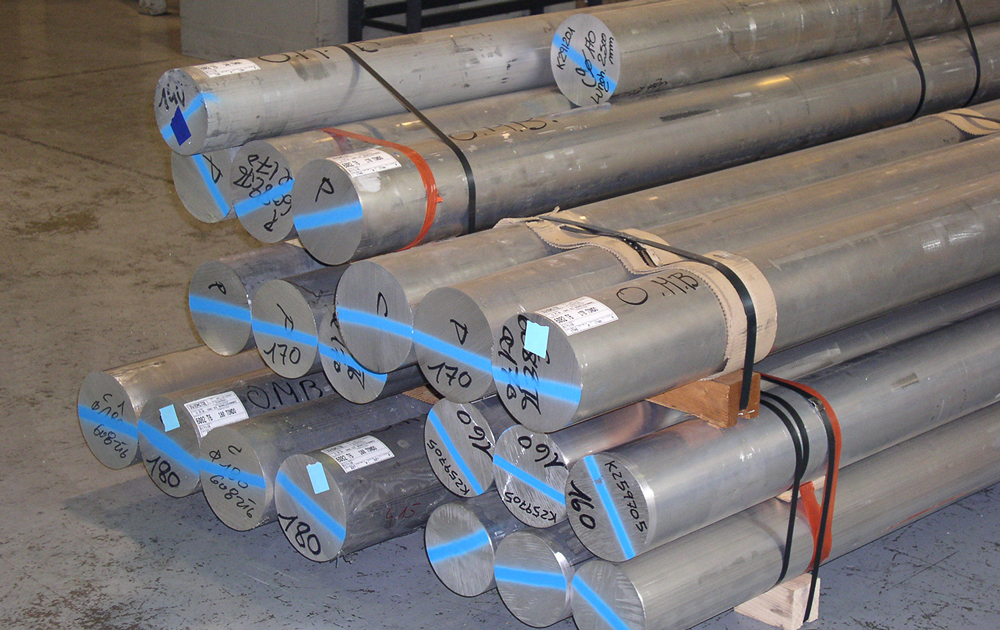 Raw materials for our products (steel, aluminum, titanium) come from European manufacturers, characterized by high qualitative standards and certifications that guarantee consistency in the quality of the supplies. To complete our product range, other technical components (ball bearings, spokes, rims, silicone hoses, mousses and rim strips) come from selected brands of proven reliability as well.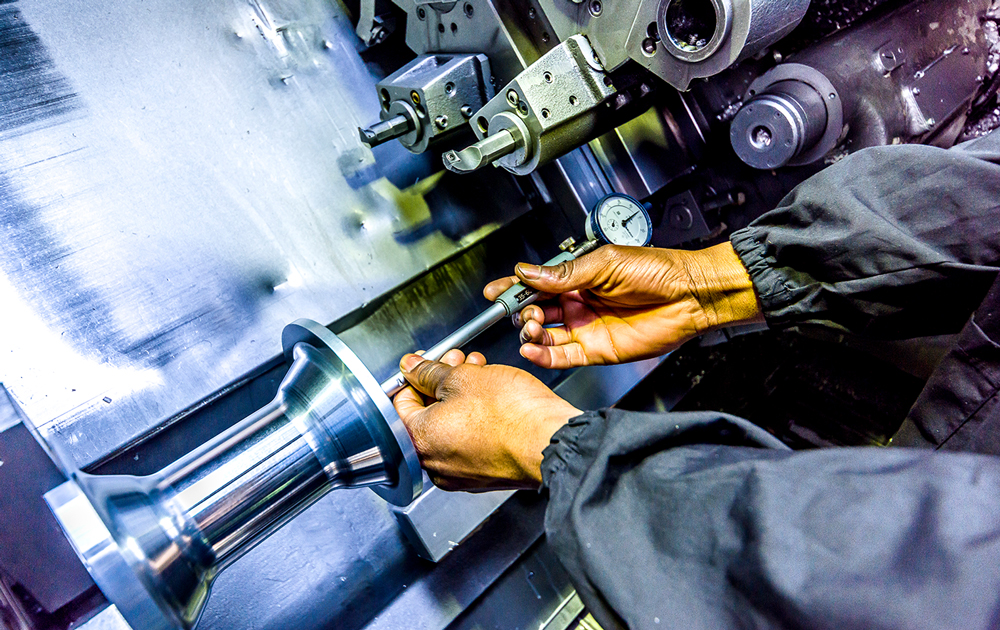 All that is developed and tested in the R&D department comes to fruition in the Production department.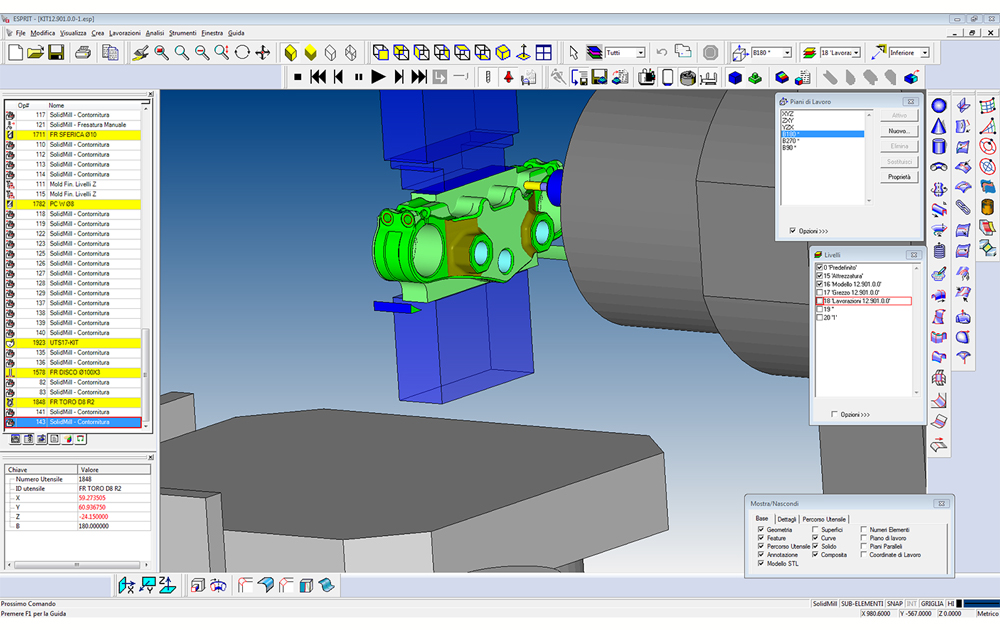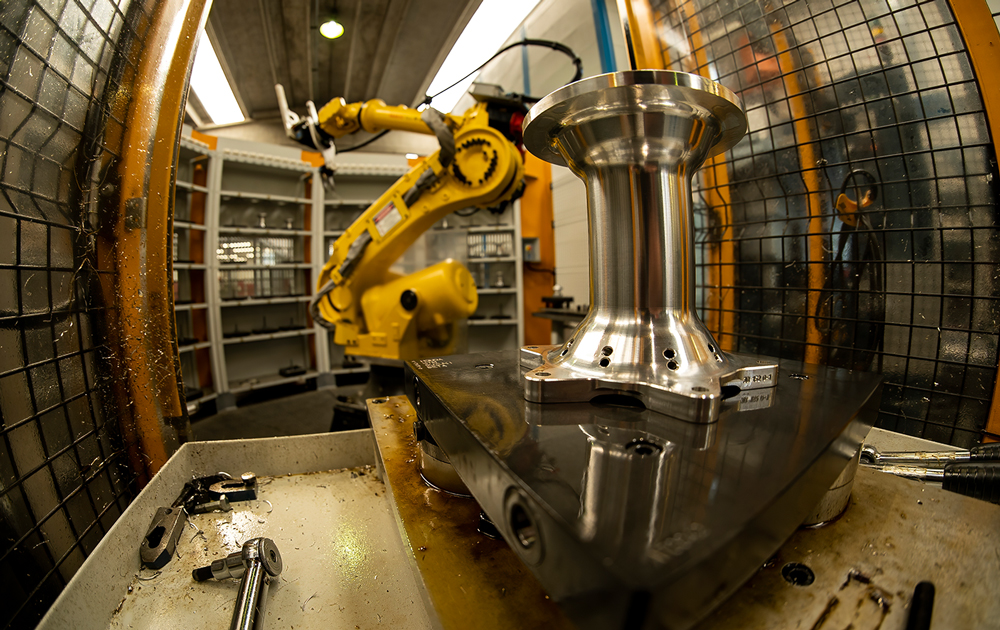 Kite's production department is equipped with a CAM (Computer Aided Manufacturing) programming system, which allows for a rapid and efficient development of machining programs, and with latest-generation CNC machine tools such as 5-axis machining centers and integrated turning/milling centers, which guarantee extreme precision in machining.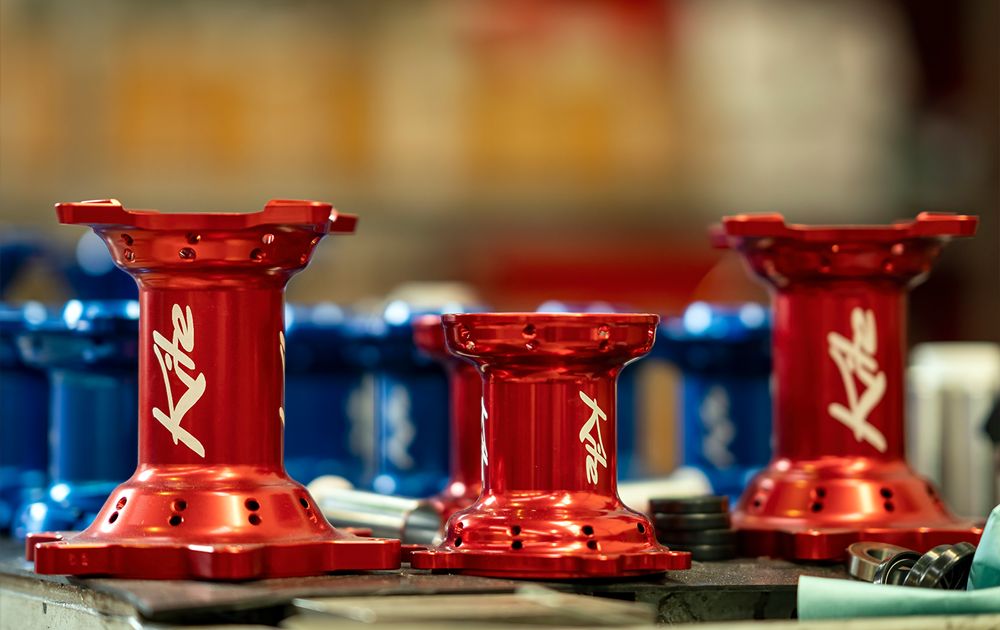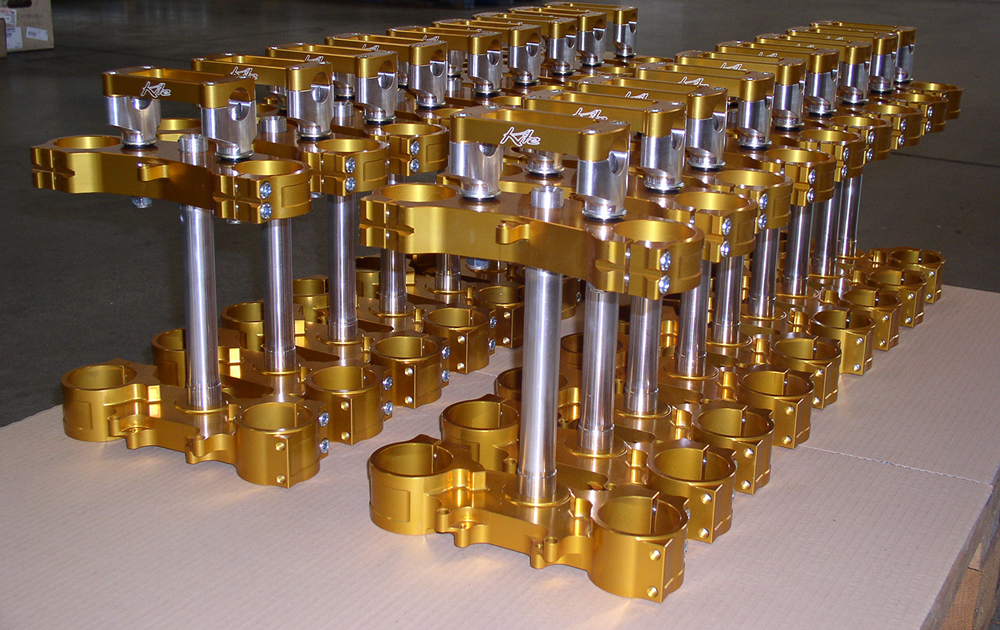 Thanks to years of experience in precision machining and our technologically advanced machinery, Kite is able to manufacture after-market components of top-notch structural and aesthetic quality, anodized with eco-friendly pigments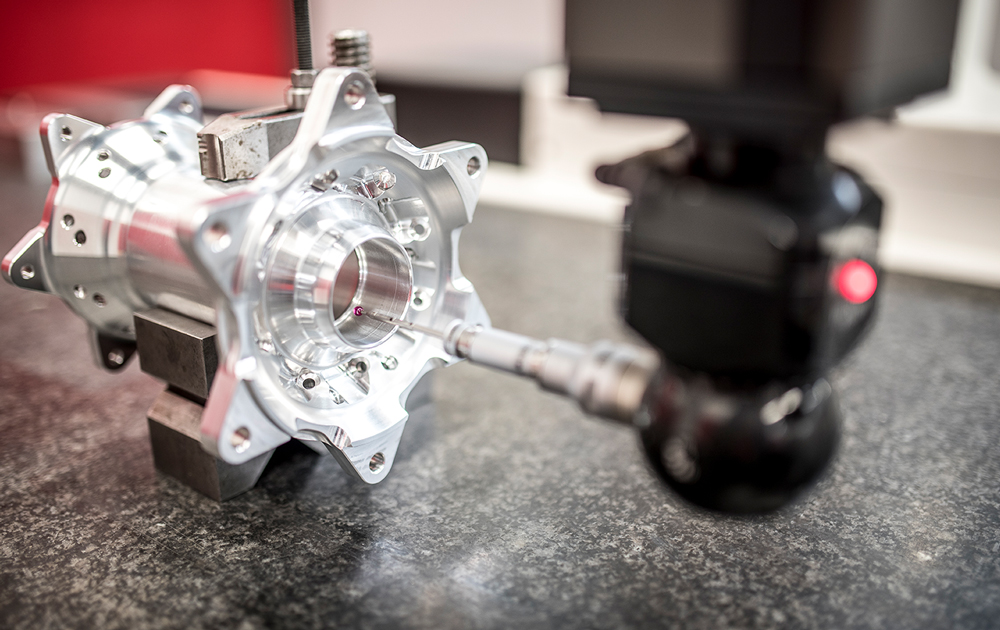 Kite has one main goal: to create products that make a difference. It is therefore essential to us that each and every element of what we do presents maximum quality.